Sweden Innovation Days will be Sweden's largest global digital innovation event and has an important role to play in fostering international collaboration. The conference will bring together actors from around the world to share best practices and experiences with the aim of creating collaborations with a focus on the Global Goals.
Regina Summer, Chief Strategy Officer International Collaboration at Vinnova, explains why Sweden needs to encourage global innovative collaborations and what this event aims to achieve.
"We want other countries to choose Sweden as an attractive innovation country to cooperate with. We must dare to be brave and brag about it if we are to compete. That is why both national and global collaboration is needed."
"When other countries think of international cooperation, we want them to think of Sweden. We want to be top of mind and be able to show them why they should choose us."

Regina Summer
By offering actors an international arena for disseminating information, exchanging knowledge and meeting international partners, the conference will facilitate the creation of new innovation and business collaborations.
"Sweden Innovation Days is a brilliant opportunity to step forward, take the stage and become a partner in global innovation work. Whether you are a startup, business, working in the public sector, civil society, academia or a state public authority, the event will offer actors an international arena for disseminating information, exchanging knowledge and meeting international partners to strengthen Swedish actors abroad," says Regina.
The conference is completely digital and organised by Vinnova in collaboration with Ignite Sweden, AI Sweden and the Swedish Energy Agency. Sweden Innovation Days coincides with the World Expo in Dubai during the theme week for Global Goals.
What does 'we need to innovate how we innovate' really mean?
The theme and main message of this year's conference is "We need to innovate how we innovate to reach the Global Goals." What does this actually mean?
"We need to work across sector boundaries towards a common goal and include people more broadly in order to have a real effect and significant results."
"To create innovation that can actually affect the Global Goals, every part of society must be involved in this innovation work. This is where concepts including system innovation and mission-oriented work play a role and we will explain these during Sweden Innovation Days. Everyone in society can contribute to achieving the Global Goals. We need to work broadly and collectively to address our global societal challenges," explains Regina.
During Sweden Innovation Days, companies and organizations can take the opportunity to create or deepen relationships and at the same time listen to national and international experts on sustainability and innovation. The conference will spread knowledge about the Swedish innovation ecosystem and allow participants to exchange experiences and meet new partners.
"I see Sweden Innovation Days as an important part of a chain of events that are necessary to make global innovative collaborations happen. This work is ongoing and forms just one link in a chain," adds Regina Summer.
What do Sweden innovation days mean to you personally?
It means a lot to me! To have been involved in creating this global platform where Swedish actors can show how awesome they are abroad, I think that's a cool feeling. From the heart.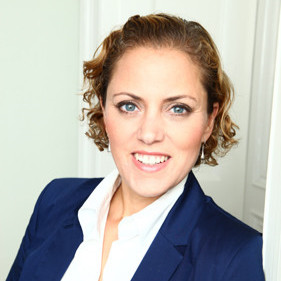 Read the original article in Swedish on Vinnova's website here.