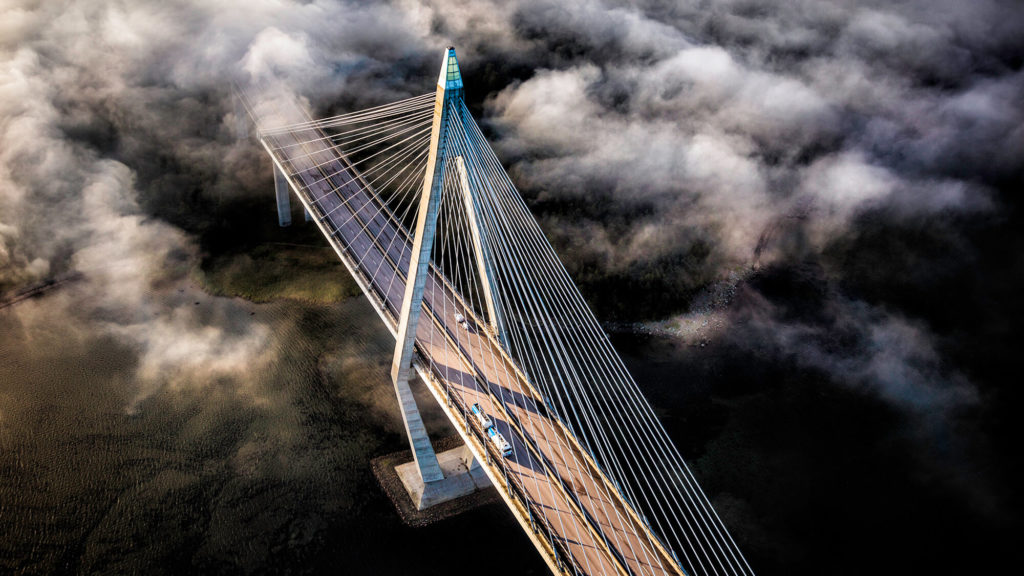 Let's enable innovation that makes a difference
Sweden Innovation Days är tillbaka för tredje året, hoppas vi ses 21-23 mars 2023!
Sweden Innovation Days – en digital kostnadsfri konferens där vi vill visa upp Sverige som innovationsland. Denna gång med fokus på hur vi kan möjliggöra innovation som har en betydande inverkan på samhälle, miljö och ekonomi. Sverige är ett av världens främsta länder när det kommer till innovation men vi behöver ständigt sträva efter att förbättra hur vi arbetar med innovativa lösningar, både strategiskt och praktiskt. Vi vill att andra länder ska välja Sverige som ett attraktivt innovationsland att samarbeta med.
Syftet med Sweden Innovation Days är att erbjuda aktörer en internationell arena för att sprida information, utbyta kunskap samt träffa internationella partners. Vår förhoppning är att många nya innovations- och affärssamarbeten skapas. Oavsett om du är en startup, företag, arbetar inom offentlig sektor, civilsamhället, akademin eller en statlig myndighet, finns det något på detta evenemang för alla. Vi behöver alla vara med på innovationsresan! Missa inte Sweden Innovation Days 2023!
Denna sida kommer att uppdateras kontinuerligt med information kring program, talare mm.
Återupplev alla fyra dagar av Sweden Innovation Days 2022
Sweden Innovation Days 2022 arrangerades globalt och digitalt den 17-20 januari, 2022. Evenemanget hölls, precis som alltid, kostnadsfritt med syfte att främja internationellt samarbete. Eventet fokuserade på vilka förändringar vi behöver göra för att uppnå FN:s globala mål!
Som en uppvärmning inför nästa års upplaga kan du nu återuppleva Sweden Innovation Days 2022 med alla keynotes, paneldiskussioner och intervjuer samt ett stort utbud av djupdykningar med alla inspirerande experter som deltog i under 2022.
Missions to achieve the global goals
Program huvudscenen – Missions to achieve the Global Goals
Intervju med Darja Isaksson
Founders session with SurfCleaner
Preventative health & well-being
Program huvudscenen – Preventative health & well-being
Intervju med Ebba Hallersjö Hult
Join the pioneers in the north: Potential of green electricity and H2
Founders session with Thermaiscan
Indo-Swedish Co-Creation for innovation – De-carbonisation of Industry
Predictive Movement – A competitive neutral collaboration site for transporting people and goods with the help of AI
Designing missions – A playbook for getting it done
Preventative health – what effects increased collaboration between Sweden and California may have on society, and how we can prevent people from being sick?
Co-creation for innovation
Program huvudscen – Co-creation for innovation
Talent scouting to open innovation and accelerator programs in Sweden
Graphene in Sweden: From lab to industry through collaboration
Bridging the digital divide: A sustainable model for full rural mobile coverage
New release of the European AI Startup Landscape
Making it happen – Swedish companies making an impact on the Canadian mining sector
Futures Thinking – Vinnova meets Sitra
Accelerate electrification through innovation and co-creation
Indtech – Accelerating the transition towards a sustainable connected industry
Co-Creation Emergence Happening
Program Huvudscen – Climate neutral cities
Breakout session – Climate Smart Cities Challenge – The start of a journey towards system demonstration
Solar cells on trucks for environmentally friendly transports
Founders session with WA3RM
De-carbonisation of Industry and Mobility through hydrogen
Cyber challenges in future of mobility
Taking on climate tech: What can Sweden and Silicon Valley learn from each other?
Future thinking for building climate-positive organizations: Your guide to accelerating climate strategy