Find potential business partners and work towards a more sustainable future together. As part of Sweden Innovation Days, digital matchmaking sessions between startups, scaleups, corporates and public sector organisations will take place across the three-day event.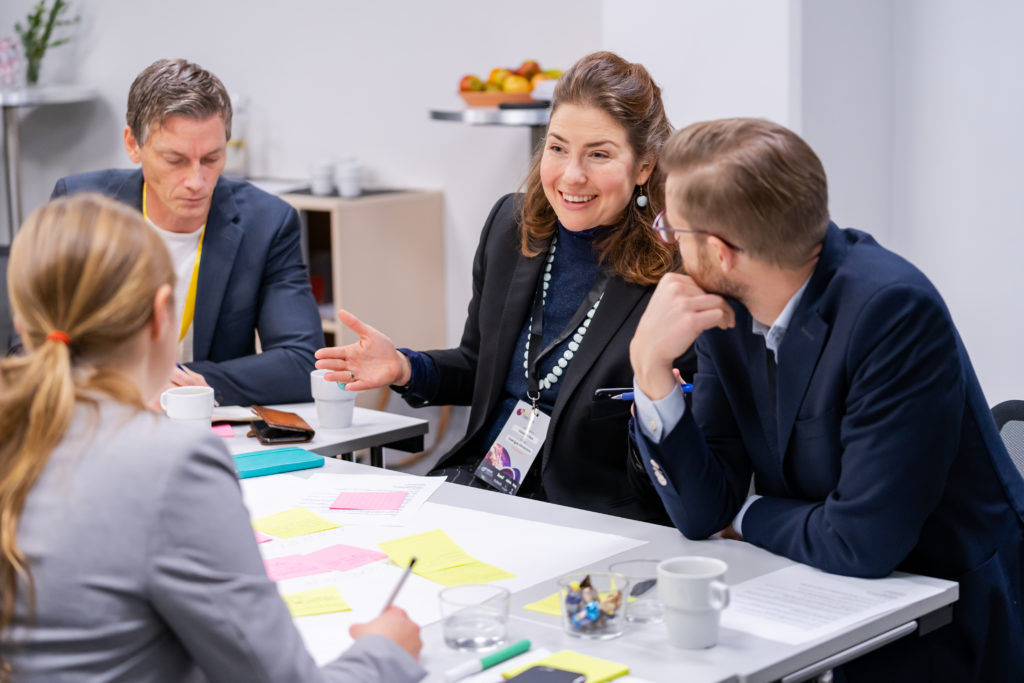 Your next innovative collaboration
This event presents a unique opportunity to connect with not only Swedish companies, one of the world's top innovation countries, but also nine other international markets. Get to know Swedish and international startups, scaleups, corporates and public organisations in pre-booked digital 20 minute meetings based on real needs.  
Kickstart your international business connections at Sweden Innovation Days 
Swedish & international corporates & public orgs
The companies you meet at this matchmaking could mark the beginning of a new pilot project, or even a long term business partner. Don't miss out:
Applications for corporates have now closed.
Applications for startups have also closed.
Applications are now closed
Sweden Innovation Days' main purpose is to foster greater collaboration within innovation to tackle society's biggest challenges. With a more sustainable approach innovation can create a huge impact on today's environment, economy and society as a whole.
The matchmaking uses Ignite Sweden's unique method which has led to over 350 commercial collaborations since 2017. Focused on ensuring meetings are based on real corporate needs, Ignite Sweden is a non-profit program that aims to establish tighter bonds between our vibrant startup scene, established companies and public organisations so they can initiate commercial collaborations. 
1. Expand your network internationally
Meeting international companies can be overwhelming, Sweden Innovation Days allows you to meet companies from all over the world at a single event!
2. Meet the right person
Skip the cold calls and connect directly with people who are actively looking to collaborate.
3. Identified innovation challenges
Ignite conducts extensive needs assessment workshops with participating corporates and public sector organisations to ensure they have a specific purpose.
4. Curated meetings
Avoid speed dating, meet with companies with a challenge that you can solve!
5. Explore new solutions
Create new solutions and processes together that work for both parties!
6. 20 minute meetings
By keeping the meetings short, both parties are forced to drill down quickly to what their needs are and how they can potentially work together to co-create solutions.
7. Continue the conversation
Stay connected and conduct follow up meetings to dive deeper into the technical and practical aspects of any potential collaboration.
8. Proven Method
The Ignite method has been proven through thousands of matches and a large number of pilots and collaborations.
To ensure a successful and global matchmaking event, we are partnering with key incubators and innovation hubs from around the world! Leading corporates, public sector organisations and startups from each of these countries will also participate in the matchmaking event.